Predictions 2022: Here's how supply chains might change according to business leaders
Supply chain disruption continues and experts differ on how this might play out during 2022.
Many companies are looking to turn crisis into opportunity by making supply chains more reliable and resilient.
Digital mastery of supply chain technologies has been an important discussion point over the years but is now a mainstream requirement for success.
Uncertainty remains high for supply chains in 2022. Views differ between experts on whether current blockages will ease up or if this year will remain as volatile as the past 18 months. The Financial Times highlights the fallout from last year's shipping crisis, citing a UN report predicting a 1.5% increase in global inflation due to shipping.
Amid this pessimism, there is broad acceptance that supply chains are set for a bumpy ride in 2022, but many companies are looking to turn crisis into opportunity by making supply chains more reliable and resilient. Digital mastery of supply chain technologies has been an important discussion point over the years but is now a mainstream requirement for success.
Companies are also increasingly prioritizing social and environmental performance for supplier engagement and supplier capacity building. Supply chain and procurement decisions give firms considerable influence to determine the sustainability of what we produce and consume. But if businesses in developing countries, and smaller companies, struggle to access the right technologies and find it challenging to comply with different standards, we will ultimately fall short on sustainable development.
There are eight years left to meet the Sustainable Development Goals (SDGs). Supply chain sustainability can be an important way to get there, but it will require investments from both companies and governments to boost capacity across the board.
Ahead of The Davos Agenda virtual meeting, we invited World Economic Forum Strategic Partners to share their insights on how to build a sustainable, resilient global supply chain in 2022 and beyond.
'Buying social'
Yasmina Zaidman, Chief Partnerships Officer, Acumen
Corporate supply chain management and procurement offer massive opportunities for corporations to embed sustainability and inclusion into their business models – a transformation that is a priority at corporate executive tables.
One example comes from coffee and cocoa farmers, who are often among the poorest and most vulnerable members of global supply chains that support industries worth billions. Azahar Coffee and Cacao Hunters are changing that by trading directly with coffee and cocoa producers to put livelihoods at the centre of their businesses.

Both companies represent a new trend and opportunity for corporations and social enterprises to partner for mutual long-term value creation. "Buying social" is a way of changing global procurement to be more inclusive, local, and sustainable.
'Buyer-supplier relations have altered'
Tarek Sultan, Vice Chairman, Agility
Two years into the pandemic, the global supply chain continues to falter and break down. Every day we hear news of choked ports, misplaced shipping containers, record freight rates, and other problems that cause disruption. What's clear is that the pandemic has changed supply chains for good.
Supply chains have finally got C-suite attention and are now recognized as a critical driver for growth. The existential crisis brought on by the pandemic forced companies to shift the focus of innovation and restructuring efforts to ensuring business continuity by building resiliency and flexibility.
The inventory playbook has been ripped up. Companies know that disappointed customers might not come back. That's why some consumer products brands are desperate to conceal stock outs and disguise low inventory, even reconfiguring in-store displays and using decoys to hide shortages.
This series of unprecedented events – a historic level of carrier unreliability, record high freight rates, record low warehouse vacancies, and more – will eventually pass. When this period is behind us, we'll look for a more intelligent supply chain.
'Sustainable solutions'
Alyssa Auberger, Chief Sustainability Officer, Baker McKenzie
With only eight years left in the Decade of Action, meaningful progress on performance in supply chains needs an "all in" approach across industry, government and regulators. Organizations have tried to balance the need to improve performance across their supply chains with an expectation of strict compliance with law and regulation, often erring on the side of caution.
It is time to put these issues in perspective to enable organizations to work together to advance at scale and at speed. The financial implications – and the need for innovation and technology to create sustainable solutions – merit adopting a collaborative, shared goals mindset.
For industry collaboration to flourish at scale across supply chains, the traditional barriers and regulatory approach to competitor collaboration must evolve. Governments and regulators need to encourage safe collaboration between competitors: eliminate the "first mover disadvantage" that deters them from pursuing more sustainable solutions on their own; and promote the creativity needed to develop solutions to industry-level problems.
While the application of ethical standards and compliance with law and regulation is essential, it is possible for competitors to work together safely with the support of government and regulators.
'Digital technologies and regional hubs'
Sultan Ahmed Bin Sulayem, Group Chairman and CEO, DP World
Global supply chain disruptions are set to continue throughout 2022 and into 2023. The obvious reason is the "known unknown" of this pandemic. However, the world must stay connected. That's why we are going to see significant investment across every industry's value chain to make supply chain logistics more agile and resilient.
We will witness digital technologies like integrated dashboards, underpinned by blockchain and the industrial internet of things, bringing real-time visibility to shipments, so it's easier to respond to unforeseeable disruptions. We will also see greater investment in new regional manufacturing hubs, which will shorten supply chains and diversify operational risk.
Our global trade network is being reconfigured. On the one hand, it will be easier to connect across a multi-modal infrastructure, yet at the same time we will see huge new regional centres where nearshoring and port-centric logistics offer tighter integration. For cargo owners and logistics operators alike, these challenges are immense opportunities in disguise, and for the rest of the world, it should result in the creation of more secure and reliable supply chains.
'China's exports will grow by 10%'
Dr. Jianguang Shen, Chief Economist of JD.com
During the ongoing global pandemic, China's exports continued to outperform in 2021, thanks to its resilient and comprehensive supply chain network. China is one of the few economies that has an excess supply of manufactured goods, whereas most economies have excess demand, Chinese goods therefore are in high demand.
According to the WTO, China's share of global exports has significantly increased, accounting for more than 14.5% in 2020. Even China's share of global textile and garment exports increased, far surpassing that of ASEAN countries. The growth rate of exported mechanical and electrical products also accelerated. Furthermore, China has moved up the value chain and has become more competitive and also boosted exports of capital goods.
Looking ahead, as the demand for overseas commodities drops and the supply side steadily restores, the growth rate of China's exports may gradually decelerate. However, considering the resilience of China's supply chains and the time to fix the transportation bottlenecks, we expect China's exports will grow by 10% in 2022.
'Real-time resilience'
Kathryn Wengel, Executive Vice President and Chief Global Supply Chain Officer, Johnson & Johnson
Mitigating risk is no longer about reacting to one-time, isolated incidents. The future of global trade requires real-time resilience – the ability to predict and transcend external events. This requires a network-based approach, underpinned by digital. Digital powers technologies and connects systems, but it also unlocks new channels for access and full transparency into order status, ingredients, sourcing practices and environmental impact.
We know that one company can't do it alone. A global network of partners is critical for leveraging complementary capabilities and advancing industry standards in areas like data quality and climate goals. Investments in advanced manufacturing technologies like real-time release and intelligent automation are enhancing predictive analytics, efficiency gains, and environmental benefits. Upskilling talent in future-forward capabilities like data science and AI, while developing a diverse and global-minded STEM workforce, will help attract, recruit, and retain the talent that will shape the future of our collective industries.
This combination of technologies, partnerships, processes and people will accelerate the ability of a connected, global ecosystem that uses its size and scale to make a positive impact from source to sustainability.
'Transform and leverage supply chains'
Nikolaus Kirner, Chief Procurement Officer, SAP, and Alexandra van der Ploeg, Head of Corporate Social Responsibility, SAP
The global COVID-19 pandemic has highlighted one thing more than ever: no company does business alone. To cope with adversity and constantly changing boundaries, we need to transform and leverage our supply chain networks. Organizations like the World Economic Forum's COVID Response Alliance for Social Entrepreneurs are uniting and driving collaborative approaches across companies and communities to create more diverse and responsive supply chains.
Consider what would happen if more corporations invested a portion of their growing procurement spend with social enterprises offering quality and sustainable goods and services at similar costs to current suppliers? We would infuse innovation into our supply chains and accelerate solutions for inequality, waste, and carbon emissions, to name a few. However, not every organization is ready to make a commitment like SAP's "5 & 5 by '25" or Unilever's $2 billion annual spend commitment.
Real change occurs when commitment meets action and businesses decide to take the necessary steps to invest in circularity and social responsibility. Regulations that effect your supply chain are coming. We should not look at this from a purely compliance or risk mitigation standpoint. This is a transformation opportunity for all of us. We can help change the way the world operates, and the world can't wait.
'Trust in the digital economy'
Christophe BLASSIAU, Senior Vice President, Cybersecurity & Global Chief Information Security Officer, Schneider Electric
The digitization of supply chains entails enterprise transformation from product design to delivery through end-to-end supply chain. Recent mass-attacks into various digital and physical supply chains costing millions and impacting brands, serve as a reminder that no industry is immune to cyberattacks and demonstrate the growing maturity of hackers on operational technology environments. Organizations must build a strong capability to detect and remediate threats quickly to preserve supply chain resilience.
Not only must they establish a company-wide cybersecurity culture, pro-actively mitigate risks in a dynamic threat environment but they should also seek to collaborate with their ecosystem of partners, suppliers, and customers to improve resilience of the supply chain. This protects all parties' business and raises the defence level of the industry at large. It is essential to work collaboratively to give all actors trust in the digital economy.
'Industry 4.0 technologies'
Roland Busch, President and CEO, Siemens AG
It's safe to assume that supply chain resiliency will be at the top of many executives' priority list in 2022. Some firms will consider locating production closer to consumers, others will endeavour to boost resiliency by diversifying suppliers, using different components, or better leveraging their network of plants. The good news is that technology can enable all of this to happen and more.
Technologies such as AI, advanced automation, digital twin, and simulation software offer companies new possibilities to rethink their manufacturing and supply chains. Using Industry 4.0 technologies, firms can manufacture competitively in high-cost countries, rapidly respond to market changes, and flexibly shift production between global sites by integrating their value chain.
But what if companies took this opportunity to make supply chains more sustainable? Over 90% of Siemens' emissions occur in our supply chain – that's why we are intensifying our efforts here. It's a massive undertaking since we have over 65,000 suppliers, who also have thousands of suppliers.
Technology is the answer here as well. To gain transparency over where emissions occur, organizations can apply blockchain and digital twin technologies to track emissions and develop strategies to reduce them.
To protect against future shocks, many organizations will prioritize making their supply chains more resilient in 2022. Let's use this opportunity to make them more sustainable too.
'Promote equality and inclusion'
Marc Engel, Chief Supply Chain Officer, Unilever
Social inequality is one of the biggest threats we face today, and Unilever is increasingly looking to partner with companies that choose to make health and wellbeing and livelihoods a top priority. We're doing this because breaking the cycle of poverty, strengthening the foundations of the global economy, and addressing social inequality is critical for both society and for the future growth and resilience of any business. We've committed to contribute to a fairer and more socially inclusive world by raising living standards and creating opportunities through inclusivity. And because only a total systems approach will do – we're reshaping our supplier base to suit.
Through our social promises – The Supplier Equity, Diversity and Inclusion Promise and the Living Wage/Living Income Promise – we are inviting suppliers to undertake a set of actions that will tangibly promote equality and inclusion in their own value chains.
Our Partner Promises Programme is designed to further align our suppliers to our strategic ambitions and encourage them to begin their own social sustainability journeys – so that together, we can scale and accelerate our successes.
By only working with others who share our values, we can help make sustainable living commonplace, and invite our industry peers and colleagues to join us in this effort.
What's the World Economic Forum doing about diversity, equity and inclusion?
The COVID-19 pandemic and recent social and political unrest have created a profound sense of urgency for companies to actively work to tackle inequity.
The Forum's work on Diversity, Equality, Inclusion and Social Justice is driven by the New Economy and Society Platform, which is focused on building prosperous, inclusive and just economies and societies. In addition to its work on economic growth, revival and transformation, work, wages and job creation, and education, skills and learning, the Platform takes an integrated and holistic approach to diversity, equity, inclusion and social justice, and aims to tackle exclusion, bias and discrimination related to race, gender, ability, sexual orientation and all other forms of human diversity.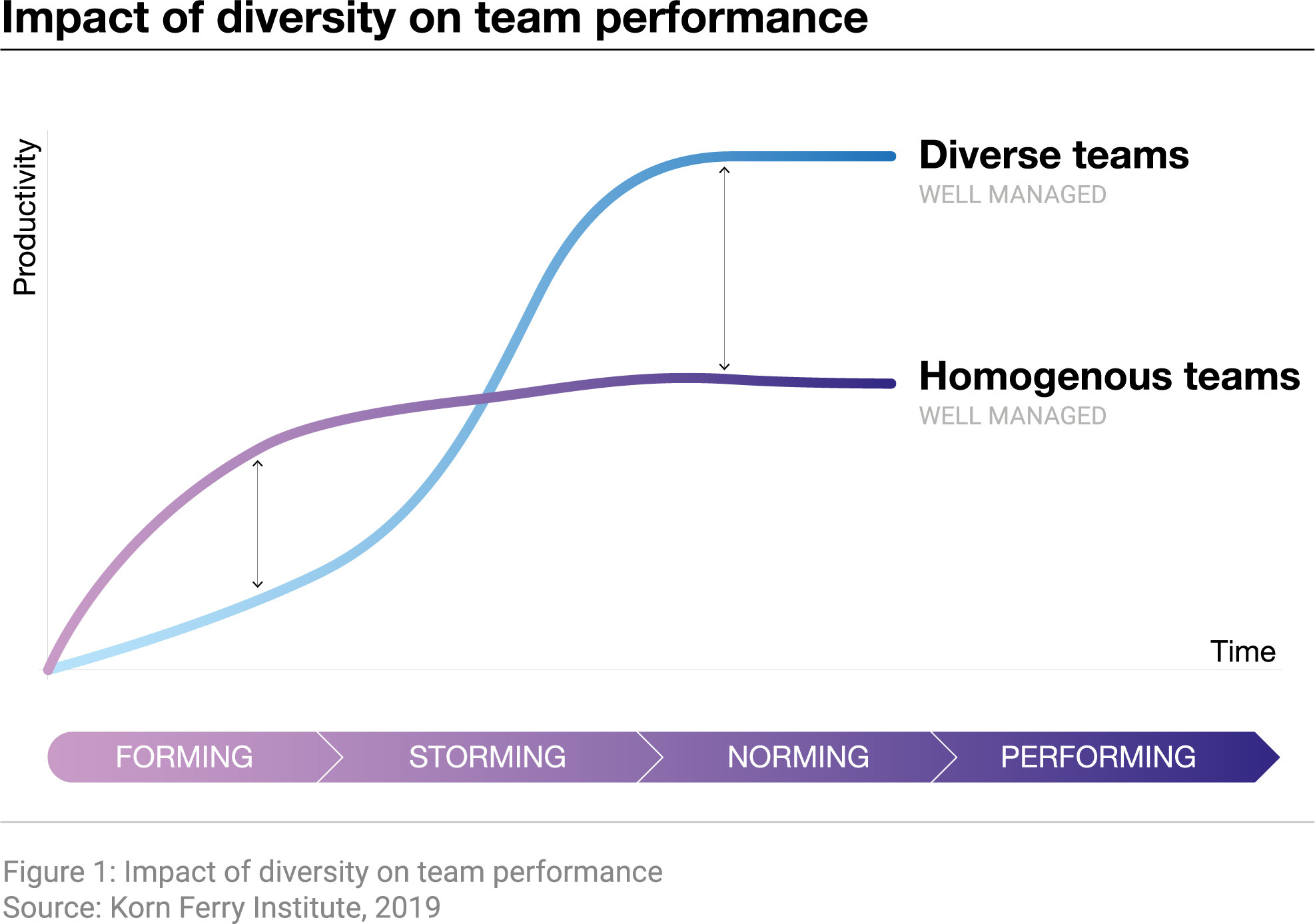 The Platform produces data, standards and insights, such as the Global Gender Gap Report and the Diversity, Equity and Inclusion 4.0 Toolkit, and drives or supports action initiatives, such as Partnering for Racial Justice in Business, The Valuable 500 – Closing the Disability Inclusion Gap, Hardwiring Gender Parity in the Future of Work, Closing the Gender Gap Country Accelerators, the Partnership for Global LGBTI Equality, the Community of Chief Diversity and Inclusion Officers and the Global Future Council on Equity and Social Justice.