5 leaders on how to implement racial and ethnic equity in the corporate space
Despite huge progress on diversity, equity and inclusion, systemic gaps persist in organizations.
The World Economic Forum and 55 partners have created the Global Racial and Ethnic Equity Framework based on a set of 10 Guiding Principles.
We asked five corporate leaders how these Guiding Principles could be implemented to further mitigate racial and ethnic disparities.
Diversity, Equity, and Inclusion (DEI) has been mainstreamed in organizations over the past 60 years. Consequently, underrepresented groups have been better represented and equity has improved. Even so, systemic racism has remained a persistent issue, and evidence of systemic gaps in the outcomes of marginalized racial and ethnic groups remains prevalent globally, despite these positive shifts. It is important to take a whole-of-business approach to address these gaps.
To assist organizations in developing an approach to addressing racial inequity across all aspects of an organization, the World Economic Forum and 55 members of the Partnering for Racial Justice in Business Initiative have created a Global Racial and Ethnic Equity Framework.
This Framework was developed based on a set of 10 Guiding Principles for Racial and Ethnic Equity, each of which is related to a specific function within an organization's ecosystem. Organizations can further mitigate racial and ethnic disparities by contextualizing current challenges, opportunities, and successes in the implementation of the 10 Guiding Principles.
We asked leading voices in the community to describe, in their own words, what they see emerging as effective avenues for implementing these Guiding Principles for Racial and Ethnic Equity.
"Cultivating career development"
Porter Braswell, Co-Founder and Executive Chairman, Jopwell
By 2045, it's predicted that the non-White population in the US will exceed the historically White majority in number and growth rate. This shift will have significant consequences for DEI practices. Corporations will no longer be able to avoid these subjects in a world where racial diversity is more prevalent than ever before.
To cultivate a strong, diverse, and inclusive workforce, companies must thoughtfully hone recruitment, retention, and development strategies. Emerging trends in the ever-changing workforce – like the use of AI-powered tools in recruitment, employee resource groups (ERGs), mentorship and sponsorship programmes, and transparency and accountability measures – can help create and implement long-term strategies.
AI-powered tools help remove biases from job descriptions, resumes, and assessments, and have the potential to ensure that candidates are evaluated fairly. Companies can now adopt innovative tools like Plum and Pymetrics.ai to score candidates on soft skills, allowing recruiters to evaluate them beyond their traditional resumes. Additionally, AI tools can now help companies edit their job postings to guarantee they're using balanced, gender-neutral language.
ERGs offer equitable opportunities for professional development and leadership roles, providing a sense of belonging. Mentorship and sponsorship programmes are also effective avenues for development and retention, providing guidance and advocacy as employees navigate their careers, particularly for underrepresented groups.
Above all, companies must embrace transparency and hold themselves accountable to their employees, stakeholders, and the public. Defining DEI purposes for an organization is important as it identifies what needs to be tracked, measured, and improved upon, and accountability is essential.
Companies have responded to a need for this with the financial investment they've put towards DEI. Now, given high turnover for people of colour in today's job market, it's critical that companies are pushed to implement these practices to create a more engaged, supported, and diverse workforce.
"Technological fairness as a core value"
Brian Tippens, Chief Social Impact Officer, Cisco
Achieving technological fairness doesn't start with algorithms – or data collection methodologies – or developing models that mitigate bias. In this next-generation era of rapid advances, technological fairness becomes possible when organizations begin to make achieving it a core value and integral to their purpose.
For every organization, technological advances create potential. When purpose, values and principles are embedded within frameworks for fairness, technological advances present an opportunity to better understand and mitigate harmful bias and discriminatory results in decision making and to create technology that promotes inclusion. Without them, technological advances create the potential for harmful human bias to become ingrained or amplified by technological systems.
At Cisco, we're committed to building technology that connects us, makes the world better, and fuels our purpose to power an inclusive future for all. We use our technology to bridge gaps of inequity around the world to create more opportunities for more people and to drive lasting change – now, and for generations to come.
Our purpose and values are embedded in the way we develop and apply next-generation technologies – like AI. Our Responsible AI Framework is based on six principles of transparency, fairness, accountability, privacy, security and reliability.
Achieving fairness and better decisions requires assurance that the training data represents the demographics of individuals or groups across the full spectrum of diversity to which these technologies will be applied. We strive to identify and remediate any harmful bias within our algorithms, training data, and applications that are directly involved in consequential decisions; that is, decisions that could have a legal or human rights impact on individuals or groups.
Additionally, organizations must ensure that the developers of these new technologies have an awareness of the need to prioritize inclusion, fairness, and equity in their product design. As part of Cisco's social justice actions, we are committed to ensure human rights and accessibility considerations in all our technology solutions and operations across our business.
We each have an important role to ensure technology solutions maximize human rights benefits, mitigate potential human rights harms, and respect ethical principles. Together, we can create a better future for all – one that is equitable and inclusive.
What's the World Economic Forum doing about diversity, equity and inclusion?
The COVID-19 pandemic and recent social and political unrest have created a profound sense of urgency for companies to actively work to tackle inequity.
The Forum's work on Diversity, Equality, Inclusion and Social Justice is driven by the New Economy and Society Platform, which is focused on building prosperous, inclusive and just economies and societies. In addition to its work on economic growth, revival and transformation, work, wages and job creation, and education, skills and learning, the Platform takes an integrated and holistic approach to diversity, equity, inclusion and social justice, and aims to tackle exclusion, bias and discrimination related to race, gender, ability, sexual orientation and all other forms of human diversity.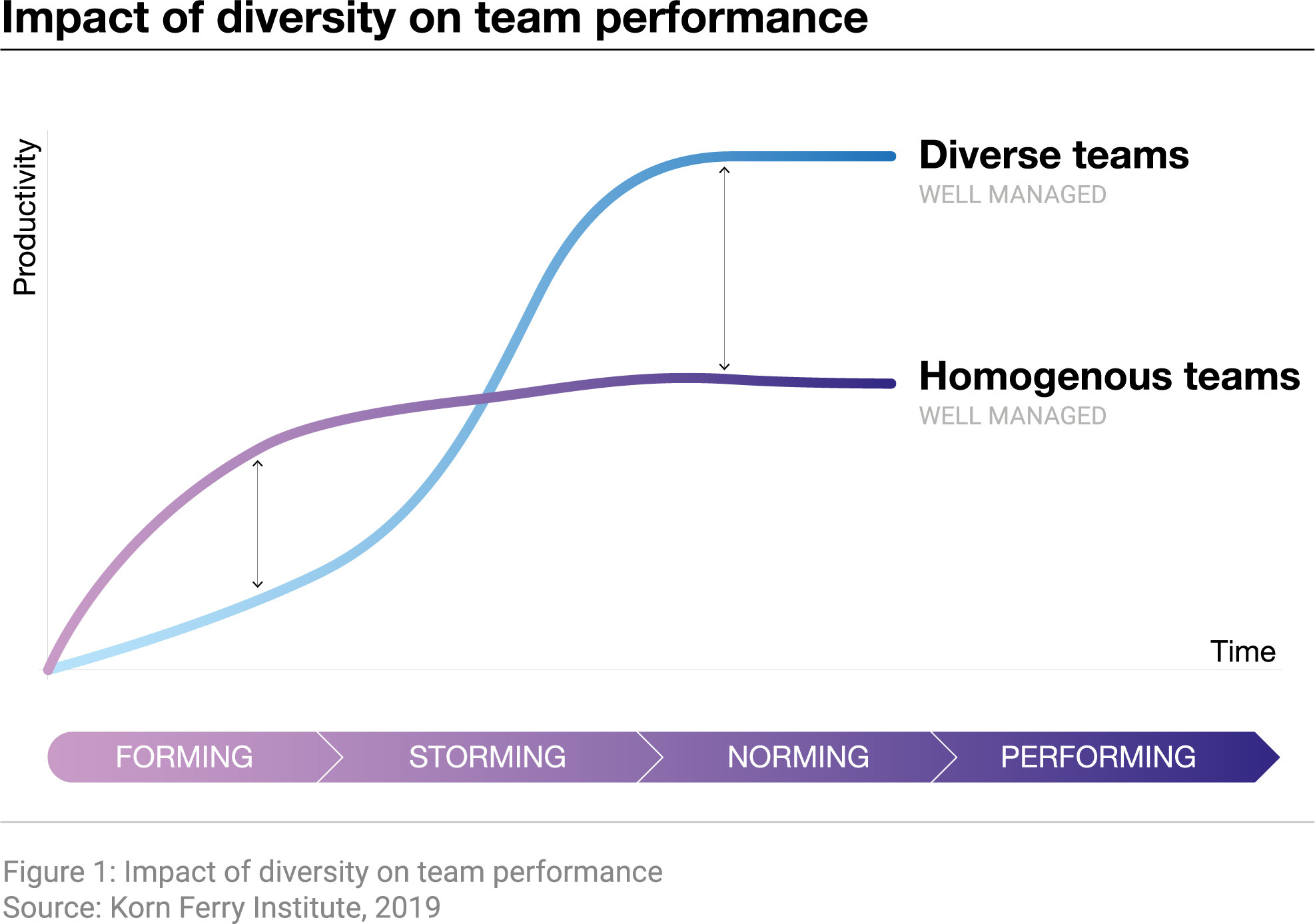 The Platform produces data, standards and insights, such as the Global Gender Gap Report and the Diversity, Equity and Inclusion 4.0 Toolkit, and drives or supports action initiatives, such as Partnering for Racial Justice in Business, The Valuable 500 – Closing the Disability Inclusion Gap, Hardwiring Gender Parity in the Future of Work, Closing the Gender Gap Country Accelerators, the Partnership for Global LGBTI Equality, the Community of Chief Diversity and Inclusion Officers and the Global Future Council on Equity and Social Justice.
"Employee resource groups as a strategic priority"
Aubrey Blanche, Senior Director of People Operations & Strategic Programs, Culture Amp
The trend I'm most excited to see that's driving more just and equitable racial outcomes is the evolution from using employee resource groups (ERGs) from an initiative that asks for unpaid equity-creating labour to seeing the groups as a strategic priority and tactic to build community and provide leadership development to promising early- and mid-career leaders from racialized and/or marginalized backgrounds.
The companies I see that are making progress are intentionally overcoming the barriers that ERG leadership has historically posed, first by explicitly valuing these contributions by compensating them directly. Second, I am seeing that the role of the ERG leader is being more intentionally defined and being given responsibilities that prepare those leaders to take on further responsibility within the core business.
At Culture Amp, this means our ERG leaders are responsible for analyzing employee engagement data for their members and developing an intentional strategy based on the insights they generate. They develop a mission, vision, annual objectives, and strategic plan to ensure their members feel a sense of connection and belonging with each other. Additionally, we provide those leaders with access to our senior leadership team to help ensure their work and impact is visible across the organization.
These efforts have had a meaningful impact not only on the leadership trajectory of employees stepping up to lead these communities but has created a sense of community and optimism for the members of our ERG for Black, Indigenous, and people of colour (BIPOC) employees. These tactics can be utilized by any organization looking to further their commitments to racial equity.
"Working with partners to create social impact"
Shobha Meera, Chief Corporate Responsibility Officer, Capgemini Group
The aftermath of George Floyd and the disproportionate impact of COVID-19 on Black and Hispanic communities in the US put the spotlight on the urgent need for broad-based and accelerated efforts to address racial and ethnic inequities everywhere. Several positive developments followed this raised collective consciousness. Major banks earmarked billions of dollars to support and finance black and minority owned businesses. Venture Capital (VC) firms (in pockets) prioritized minority entrepreneurships, which by some counts represent less than 2% VC investments.
Nudged in no small part by employee expectations, several corporations have increased their commitment to supplier spend on women, Black and other minority owned businesses, intentional hiring from historically Black colleges or universities (HBCUs), and to directing resources to go beyond organizational boundaries to benefit communities. Philanthropic giving to educational and economic empowerment of people of color has also seen an uptick.
Alongside these developments on the "supply" side, we see both a deepening and broadening of the nonprofit ecosystem serving a rich spectrum of causes supporting racial and ethnic equity. Powered by the passion and skills of our colleagues, and supported by our financial, leadership and other organizational resources, Capgemini supports multiple initiatives through credible and impactful partnerships.
By partnering with organizations including Code Your Future in the UK and Year Up and Per Scholas in the US, for example, we help train people from disadvantaged communities and launch careers in technology. In partnership with organizations like Big Brother Big Sister, and Junior Achievement, Capgemini colleagues help high school students from inner city schools to develop design thinking and critical problem-solving skills to address key challenges faced by their communities.
We see several corporations partnering in similar ways as well as other innovative ways to create social impact. Together, I feel very hopeful, that we will make meaningful and long-lasting strides in furthering racial and ethnic equity.
"Building sustainable, inclusive growth"
Shelley Stewart, Senior Partner, McKinsey and Company
What if I told you that there is a better way in which business can be conducted in Corporate America? And that the idea that the primary purpose of a corporation is to satisfy its shareholders is shifting as society at large is increasingly expecting more from businesses. What if I told you that we could realize even greater economic prosperity if corporations focused their purpose on serving all stakeholders and focusing on sustainable, inclusive growth?
You might first ask, "what exactly is sustainable, inclusive growth?" Simply put, sustainable, inclusive growth is a self-reinforcing set of outcomes that can be achieved when businesses consider how their purpose creates value for all rather than a select few. Consider this: without growth, how could we achieve prosperity and well-being needed to make the economy more sustainable and inclusive? Without sustainability, how could we fashion growth for the current generation and the ones to follow? And without inclusion – creating opportunities for productive work and a satisfying life for all citizens – how could we ensure the demand needed to propel future growth?
Equity and inclusivity will become an even more essential piece of the growth puzzle. As one example, according to McKinsey research, Black consumer spending is set to reach $1.7 trillion by 2030, yet their needs remain drastically under met. At the same time, our research shows that 45% of all consumers believe retailers should actively support Black-owned businesses and brands. These figures are compelling for any executive interested in growth, let alone equity in business.
Organizations can achieve growth while positively impacting underserved populations by addressing some of the equity gaps we see hindering full economic potential. For many organizations, doing so enables growth that is novel and distinct from opportunities that had previously been considered.
For example, according to research from the McKinsey Institute for Black Economic Mobility, approximately 8.3 million Black Americans live in food deserts, lacking easy access to fresh food in their communities. This creates massive human development challenges for the individuals in these communities. At the same time, it also presents huge commercial opportunity for organizations to provide better food access to Black consumers. With this knowledge, a leading organization can consider how they might innovate their business model to address this food access issue and drive equity.
Additionally, we know that today the average Black family has roughly an eighth of the wealth of the average White family. A lack of access to financial services, specifically banking, credit and insurance products, is both a cause and a result of this large gap in wealth. Despite their challenging history with financial institutions, today Black consumers are more likely to be looking to spend more on new banking relationships and on financial services more broadly. With this knowledge, organizations across the financial services ecosystem have an opportunity to increase financial inclusion in underserved communities which will contribute to addressing wealth disparity.
These are just some examples of the synergies between equity and growth. With the right information, organizations can use their platforms to advance equity and grow their bottom line.
The World Economic Forum will host a Dialogue Series, Implementing Racial & Ethnic Equity in Business, between May and November of this year, which will bring together members of the Partnering for Racial Justice in Business Initiative with senior leaders from the public sector, academia and civil society. Participants will share best practice to boost racial and ethnic equity implementation efforts and solutions. The series is designed to achieve transformational change across the 10 Guiding Principles of the World Economic Forum's Global Racial and Ethnic Equity Framework.